Summer Exhibition – 2022
Following two successful joint exhibitions, Nicole Dickinson and Howard Gardiner have decided to exhibit together yet again and invite their respective partners (Carol Gardiner and me) to join them. The exhibition will take place over the weekend of 9th & 120th July 2022 at the Ilkley Arts Studio, Cottage nbr. 4, adjacent to the Manor House in the centre of Ilkley. Our exhibition will run during the weekend of the 9th and 10th July 2022. This promises to be a great show with paintings, ceramics and printmaking.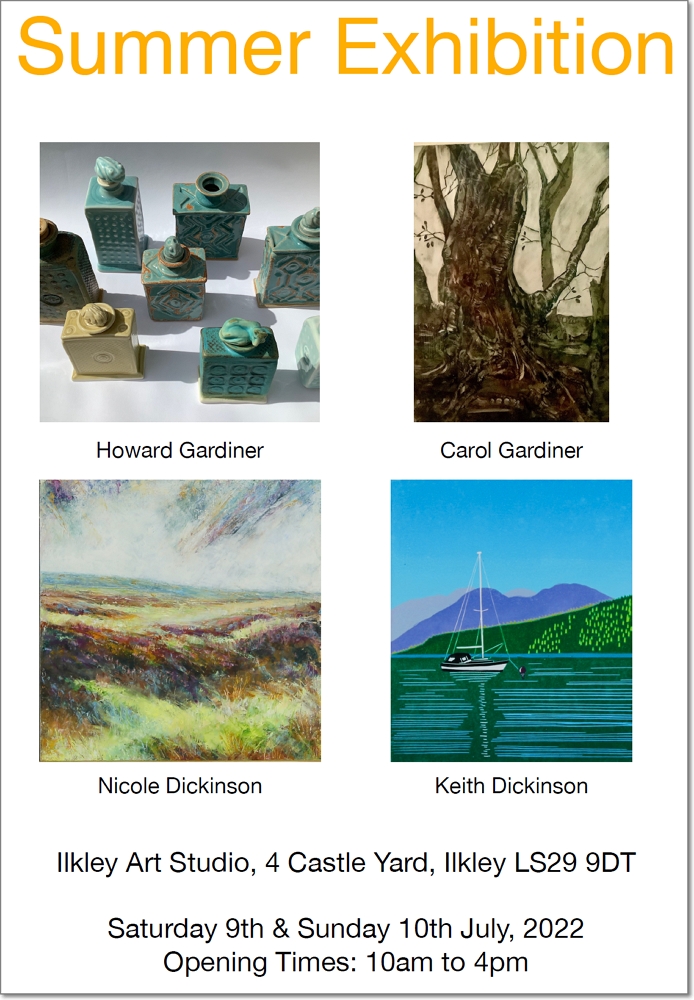 ---
Craven Arts Takeover

Brilliant local arts collective, Craven Arts, take over The Folly in this exhibition inspired by its past, present and future.
Twenty-one artists will be showing their work in a range of styles and media, making this a must-see for summer!
I have submitted three drypoint and four linocut prints, all relating to the Folly itself and the various motifs that can be found in the ground-floor rooms. Details are available on The Folly's website (https://thefolly.org.uk/event/craven-arts-takeover/).
Dates: Saturday 2nd July to Saturday 8th October 2022